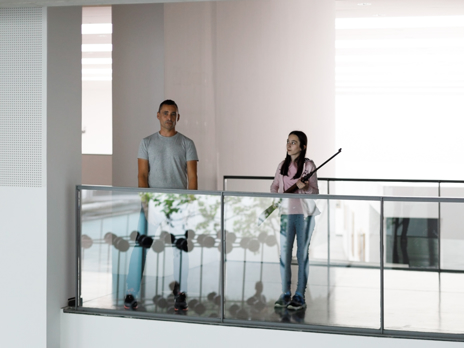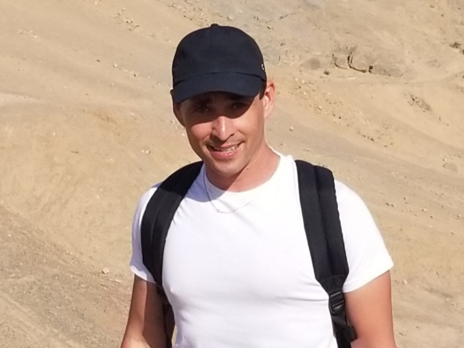 Émissions radiophoniques / DIAPHORA, produced by Rémy Yadan
Compagnie Tamm Coat, by François Barré, président

Rémy Yadan is a visual artist and director who graduated from the Art School in Cergy. He lives and works in Paris and Finistère, and teaches at the Art School in Besançon. A former resident of the French Academy in Rome - Villa Medici and former resident of the Cité Internationale des Arts, he obtained a creation grant for Iran where he was the 2018 laureate of the French Institute's Customized Residencies. Upon his return, he produced videos and photographs and directed Ce qu'il reste de la nuit, a performance opera presented at the Théâtre de Vanves. For the 2021 Journées du patrimoine, the MAC VAL has programmed one of his performances À trois heures à droite with 14 performers, originally conceived at the BAL in Clément Cogitore's immersive installation Braguino ou la communauté impossible. In September 2021, his documentary film The Doom Toubadour, about the fight against AIDS through the testimony of Didier Lestrade, is screened at the Homografìa Festival in Belgium, at the MK2 Beaubourg, at the Des Images Aux Mots festival in Toulouse, at the Cinémathèque de Bruxelles and at the CAC in Alfortville.
"I make videos and stage choreographic performances. My image work questions and reconsiders the limits of documentary work on historical, religious or sacred grounds... I take real moments, I puncture slices of real life by immersing a subjectivity, a sound or musical framework, an ambivalence that oscillates between contemporary video and cinema. It is a reality that is collected and then composed. In my stage creations, the research is visceral, collective and impetuous. The scenographic device, the dramaturgical writing, the living matter of these creations remain artificial, diametrically invented. With the participation of numerous actors, dancers and singers, my stage work is at the crossroads of performance, dance and theatre.

Rémy Yadan, Excerpt from Laura magazine
In 2016, an exhibition of his videos and drawings was presented at the Wooyang Art Museum and the Daegu Art Center in South Korea. In October, the Musée National Picasso-Paris hosted his creation with 18 performers, L'Atrabile. In 2015, he collaborated with Arielle Dombasle on an opera project, La Traviata, as choreographer and visual artist, presented in 8 castles in France, including the Cour d'Honneur des Invalides, the Château du Champ de Bataille, the Château de Vincennes, the Cité de Carcassonne... At the Villa Medici, he developed his work with images and stagings, including Movimento parallelo, in the Grand Salon, Héraclès, at the Palazzo Farnese, and Nihil obstat, at the Teatro Valle Occupato, where he became artistic director of the PROMESSA festival. The Fonds National d'Art Contemporain acquires Madres, (video work) made during his residency in Buenos Aires (Laureate of the French Institute and the Paris City Council).